The Society for Czechoslovak Philately (SCP) is an international organization founded in 1939 which is devoted to the collecting, study of, education, and publicizing all aspects of philately represented by geographic areas of the former Czechoslovakia.
SCP EVENTS IN 2018. The year 2018 marks the 100th anniversary of Czechoslovak independence and the 100th anniversary of the first Czechoslovak postage stamps, as well as the 25th anniversary of the establishment of the Czech Republic and the Slovak Republic.  PRAGA 2018 International Philatelic Exhibition will be held from August 15 through August 18, 2018 and it is sure to be a most interesting and vibrant show that should be of particular interest to collectors of Czechoslovak philatelic material. We encourage our members to seriously consider attending PRAGA 2018 which will not only be a philatelic delight, but will also allow attendees to soak up the history and splendor of Prague. Information about PRAGA 2018 and the show hotel is available at www.praga2018.cz.
SCP will also be holding its annual convention at CHICAGOPEX 2018 which takes place from November 16 through November 18, 2018 at the Westin Chicago Northwest Hotel in Itasca, Illinois. We look forward to seeing our local members there and given the success of our members and the SCP at NAPEX 2017. We encourage our members to seriously consider exhibiting at CHICAGOPEX 2018.
Our publication The Czechoslovak Specialist has been published continuously for over 75 years.  If you have an interest in Czechoslovak, Czech, or Slovak philately, why not join a winning organization! Click here to see past issues of the Specialist.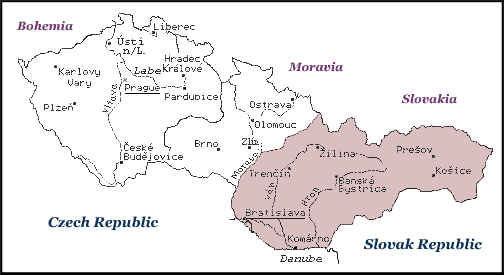 2017 Membership Brochure

Pay Annual Dues (Please pay by December 31st to ensure timely journals)
For Current Members Only.  Subscribe to the Specialist Online.
The online version of the Specialist is printable and available in color.  Email SCP.Specialist@gmail.com with your name and membership number if you wish to receive the online version along with your printed issue.  You will receive an email notifying you when the issue is available for download.
The Czechoslovak Specialist has been published continuously by the Society since 1939. This journal carries original and translated articles on all aspects of Czechoslovak philatelic material.

Join the community at https://www.facebook.com/groups/czechoslovak/
Disclaimer: posts on this facebook page are not monitored by the Society for Czechoslovak Philately and therefore not endorsed in any way.